I don't like to get bogged down in the details. I want my whole life to be fun, relaxing, stimulating and creative. If it is boring, I want to shout "NEXT!" and move on to the next big thang. But this year, I got audited by the IRS and suddenly my whole world was upended. The letter came in the mail and said I owed them 30K if I didn't prove all of my expenses for 2017. I looked at that letter and my heart fell out of my chest, hit the floor and rolled out the door. Why was I so stressed? Because 2017 was 3 years ago and I have moved twice in the last three years and because I am not organized. I remember 2017 taxes, printing out receipts, putting together my Profit and Loss statement, giving it to my CPA, but then what did I do with all of that information after I was done with my taxes? I thought all of that paper work was in a box in storage, but it wasn't. So I had to spend hours and hours recreating all of that content. That was the last thing I wanted to do, so I said, "NEVER AGAIN!"
So this year I have been hoarding all of my receipts. Tracking expenses and mileage with an app, and I created a simple filing system using these great storage products from target.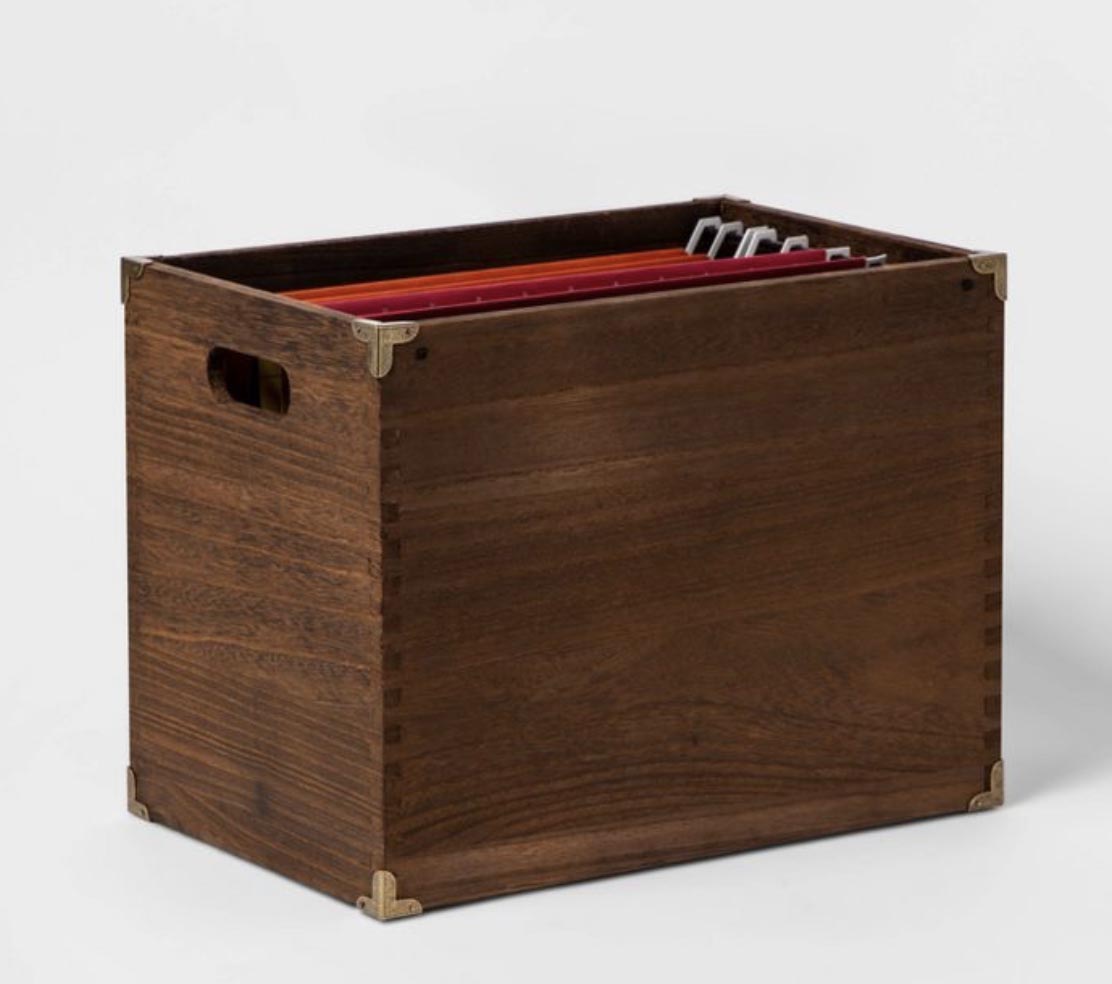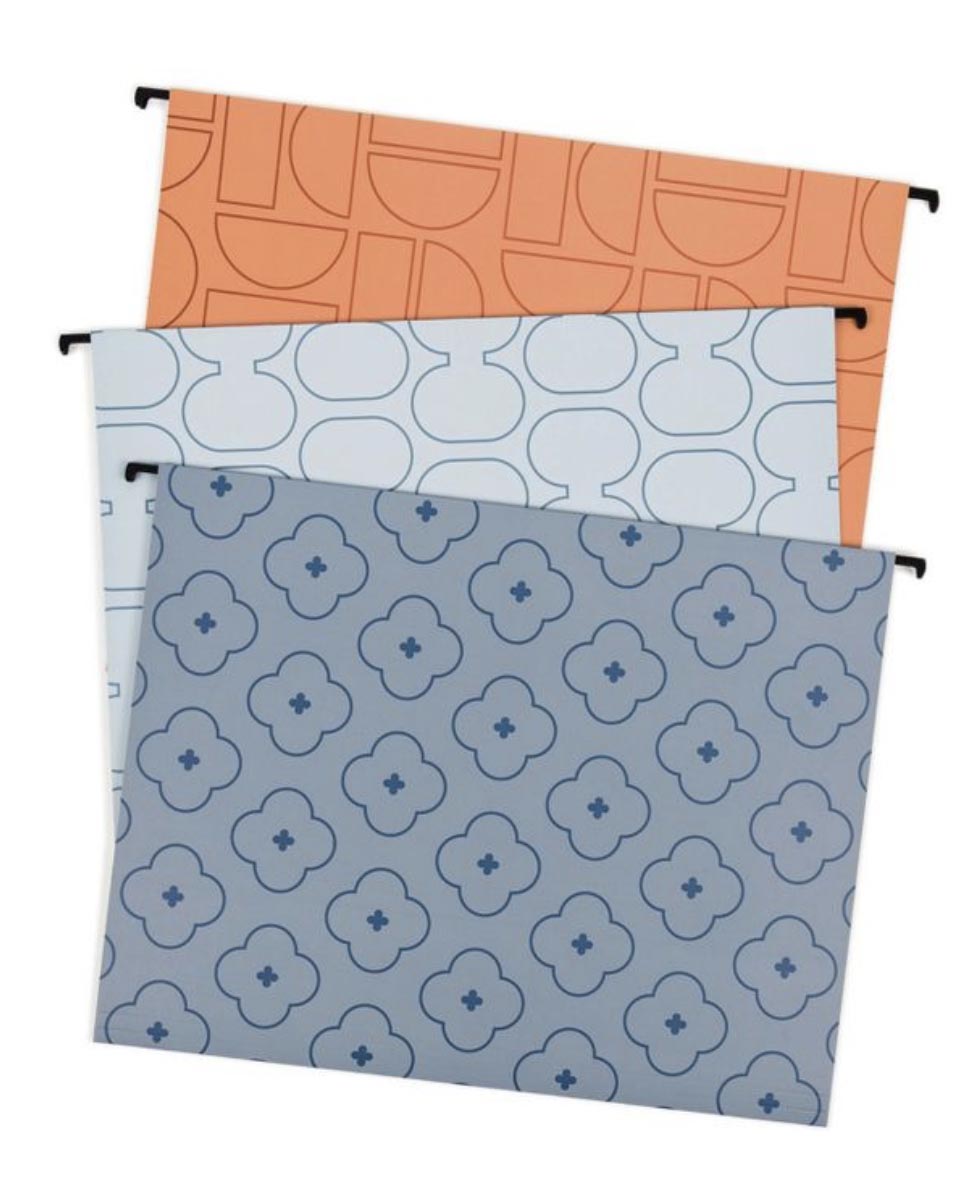 This is the easiest filing solution and it also looks stylish. When I do something, I need it to be something that I will want to do because if it takes too much effort then I'll just be like, "No Thanks, I'll deal with the consequences." It's like dieting, why would I want to diet if it makes me miserable? I'd rather just be fat and happy.
One of the ways I stay "organized" is that I put all of my receipts in the console of my truck whenever I do any shopping. Then once a week I clean out my console, bring my receipts in, and drop the in the folders that are organized by month. Anything that I can save digitally in a folder, I do that as well. Some people like to snap photos of their receipts using an app or a program like Xero.com, but that is too much effort for me. Instead, I keep the paper receipts and invoices and at the end of the month I put them all in an Excel Spreadsheet. I also use Quickbooks to organize everything as a backup system. It sounds like a lot of work, but, the peace of mind it brings and the clarity that it has provided to my budget has helped me to see exactly where my money is going and how much taxes I need to pay quarterly. There isn't any guessing and if the IRS ever decides to audit me again, I'll be like, "BRING IT ON!" and I'll drop my amazingly organized files on their desk and watch their eyes bulge in wonder.
So if you are looking to get your home organized, then check out some of the great solutions at Target. I haven't found any place that has so many great options for low prices. And, they take the time to curate and put rooms together online so you can easily design a home office to suit your style. Check this one out here.
From Clutter to Clarity
"We fill our homes, our hearts, and our phones with more than we can manage…" Yep. That is me, when I started to watch this Ted Talk with Kerry Thomas, she talks about the different types of clutter in our lives. One of the things she mentions at the beginning of her talk is having sometimes 80,000 messages in your inbox. When she said that, I raised my hand. I don't delete anything because once I deleted an important email and it cost me a few thousand dollars.
"Clutter is post-poned decisions" Thomas says. "We pick things up and we put them down."
Clutter is not just "stuff." Clutter can be physical, digital, mental, emotional or spiritual, and each type can be overwhelming. Learn the number one cause of clutter in any area of your life, and how to bust through for lasting results. Kerry Thomas attended the University of Florida where she received her Bachelor's and Master's degrees in Special Education. After teaching for eight years, a career change brought her to Professional Organizing, and Conquer the Chaos, LLC was launched in 2007. After years of organizing "a little of everything" from closets to kitchens to offices to garages to classrooms, Kerry decided to further combine her two passions (teaching and organizing) and specialize in helping small business owners with ADD create and maintain order in the midst of their disorder.